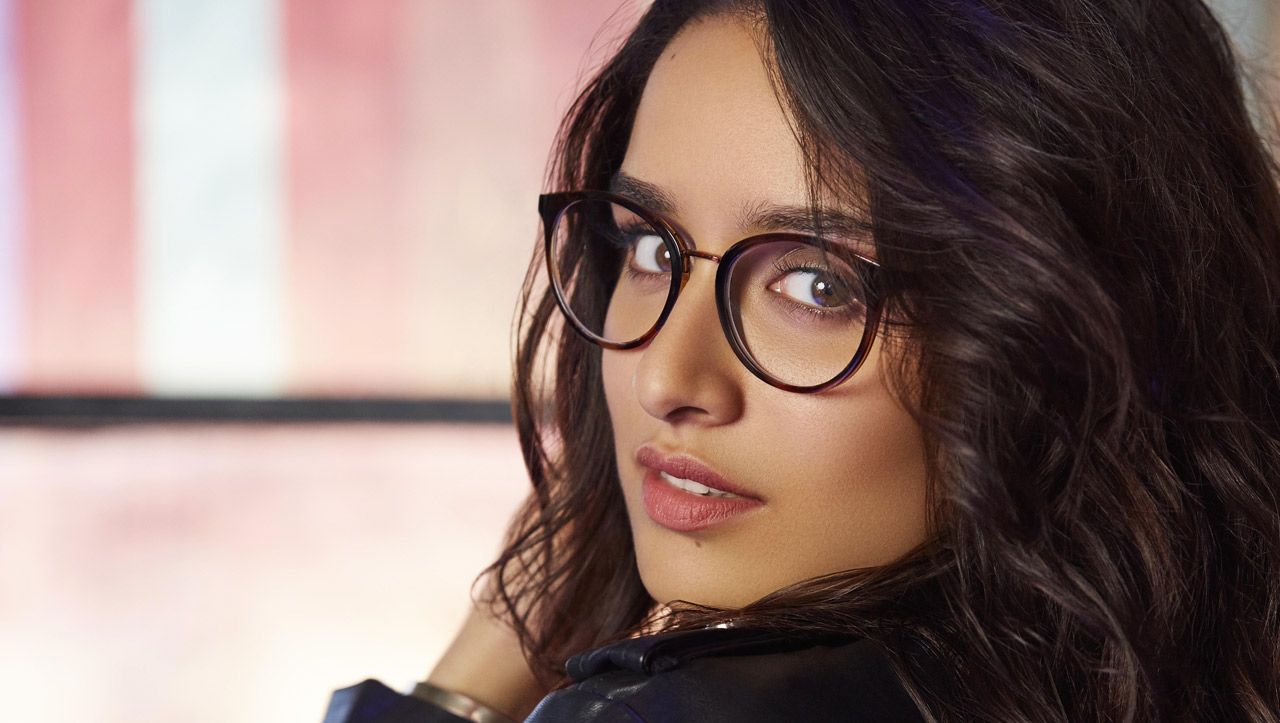 THE V-SIDERS
SHRADDHA
KAPOOR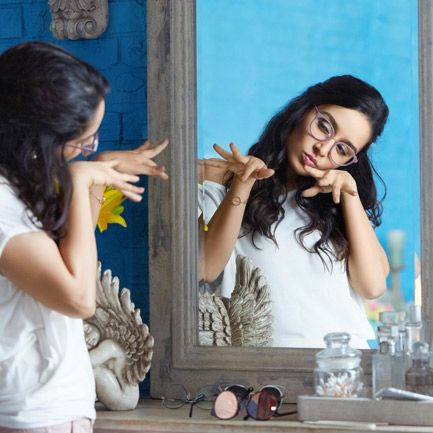 I'm usually really pepped up before shoot – I even have a routine! My favourite playlist is a must, just to get charged up. I stay away from makeup because it's a different story altogether once I reach the set. Picking out the right eyewear sets my mood for the day. Is it a chilled out day? Is it a day to try something new? Or do I just want to stick to the simple? Let's find out.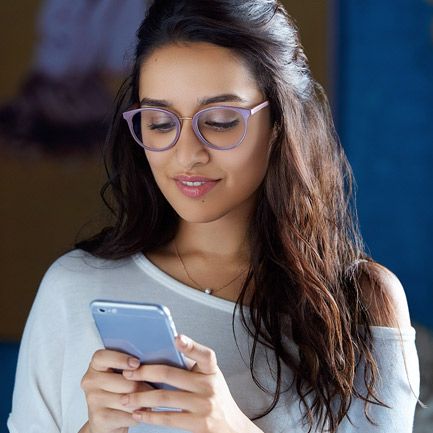 I love my job because it lets me reinvent every single day, to be different people and do different things. The energy on a film set is something I look forward to everyday – but sometimes, plans get cancelled. You know what I do then? Dust myself off and make a day of it. A whole day to myself is a luxury, with my busy schedule, and I'm going to make this one count!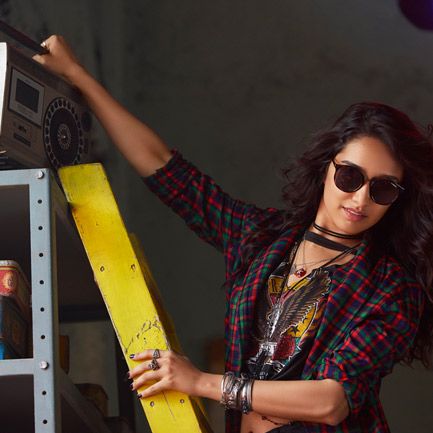 I've kick-started something great here and it's making me feel great too! Thanks to our busy lives, I know it's tough to make time for something you love – it is for me too. After a gruelling shoot schedule, I make sure to do my bit. Trust me, it's the best stress-buster! So put yourself out there, chase your dreams and make the time, you will not regret it. I don't!
SHE'S MORE THAN JUST A STELLAR ACTOR!
WATCH SHRADDHA KAPOOR SHOW OFF HER V-SIDE IN THIS VIDEO